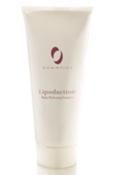 didn't care for this

I think I wasted my money on this product. It didn't do what it was claiming to do.

Helps but cost too much!

I did not lose inches or anything but it helped hide cellulite. Exfoliating alone helps but this product takes it a step further. It almost works as a self tanner to help hide the cellulite. It almost immediately stains your hand...will also stain your clothes! If you can afford this it helps but save your money...just exfoliate (I like using 1 part ground coffee, 1 part course sea salt, 2 parts sesame body oil) and use a self tanner.

NICE

WAX ON, WAX OFF!
Back
to top