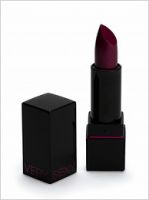 Victoria's Secret Very Sexy Makeup Sparkling Lipstick

I love lip products, and my personal experience with VS makeup has been pretty hit or miss, but this lipstick was great in my personal opinion. It lasted well, the packaging is sleek and pretty, and it is a very reasonably priced lipstick. I loved the shimmery finish, it wore well, and it didn't bleed or dry out my lips. This is definitely a great product for the money.

sparkly!!

yay! sparkly!! same prob as the nonsparkly version from VS, but with tons of eye-catching sparklys in it, its way more forgivable for being short lasting and not too moisturising. great tube design, given! better for the glitters!!

Victoria Secrets Very Sexy Lipstick is #1

The first thing that I noticed was how this lipstick rehydrated my dry and cracked lips. After 3 days of wearing this lipstick my dry and cracked lips were healed. It made me realize how great this lipstick is, so I went back and bought 10 extra sets of it. Now I wont run out no time soon. Its a A .
Back
to top