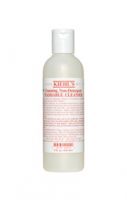 Not for dry skin

I found this cleanser to be drying on my already too-dry skin, but what really influenced my rating was not its quality, but its price. I appreciate how effective and no-frills this cleanser is, but almost $30.00 for a basic cleaser is just too much.

Offers A Gentle, Yet Thorough Cleansing!

This product is non-irritating. It does a thorough job of removing dirt and grime. And, it doen't strip the skin at all!

I so wish this was not discontinued.

I use to use this all the time for my slightly oily skin. Still trying to find the replacement at Kiehl's. If anyone knows of one, please share!
Back
to top