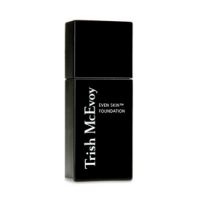 Love this foundation

This is the only product that has provided perfect coverage and left my skin feeling silky and it doesn't irritate my skin. I forget that I'm wearing any foundation. I can even get away with wearing only foundation and looking make up free. The only problem is the price and having to travel to the mall, Nordtroms, in hopes of finding it.

Natural Sheer Coverage

I can not do without this lovely foundation. Yes it leans more towards a tinted moisturizer so I suppose that is exactly what I am secretly seeking. I have light to medium skin tone with freckles and reddish areas at my brow and around my nose. I use Even Skin #3 and it evens my skin tone without masking it. I place a light dusting of loose powder on top and it stays beautiful all day and into the...read more night. There is a slight sheen upon application that settles into a lovely natural satin finish that feels smooth and natural, like skin should feel, nothing comes off onto fabrics or fingertips and it applies with ease. It is somewhat pricey but a little bit is all you need. I do sometimes wish this had a pump or that you could see how much remains, but some pumps release too much product and I rather like the sleek black bottle. I have repurchased and will continue to do so, in fact I may check out #4 for the summer months, not because I tan but because I apply self tanner and I miss the smoothness and even tone I receive form my Trish Even Skin during the fall and winter months.

great if you like a naural finish

this stuff makes me glow, I love it. It's light and smooth and gives me a very light coverage. One of my favorites!