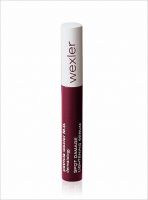 Patricia Wexler M.D. Spot Damage Lightening Serum
As low as
Best spot lightener out there!!

I have used just about every spot lightener I can find out there and this one really worked for me. Admittidly you have to use it faithfully but I have a stubborn spot on my cheek and moustach line and this summer it really made a difference for me!

Didn't get rid of spots...but

I did notice that they are a bit lighter. Maybe with longer-term use my dark spots would fade even more. The applicator (roll-on) is pretty neat. I think a prescription-strength product would be more effective.

not all it's cracked up to be!

I bought this with high hopes. Really didn't notice a difference on my sun spots. I followed all directions and used daily.
Back
to top