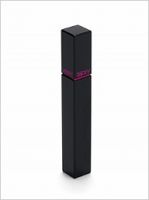 i bought a case of this

youll ove this, no joke. it is so cute, the tube i mean. black and silky mettalic hot hot pink...i give it to all the girls i kno, as a nice to meet you gift, and its always well recieved. its not too intense for everyone, some people dont like the intense plumpers, and i didnt even kno the pink was ph reactive, we all just thought, wow, the color works for all of us, weirds! hihihih....great gloss, not sticky, feels good, perfect universally complimentary shade of pinky tint!

Yes! Yes! Yes! Nahhh never mind!!

It smells and tastes like sweet pipe tabaco. First you feel nothing then it starts to burn and then sting then the sensation is gone, and my lips looks glossy but the same size and hurt! My husband hates the fat lip look, he says it looks cheap and freakish. I tend to agree! But if you like this type of thing I still would look around for better.

Only Because It's Onsale

I bought this at a huge clearance event for under $5.00. I like it...but not enough to pay $18.00 next time. It does tingle just a bit, but nothing too extreme like other lip plumper's i've tried. It fattens a litte, but really it's the high shine that makes your lips look larger...and there are a lot of cheaper glosses that offer "high shine". I'd buy again if it was onsale, but the results are not worth $18.00.
Back
to top