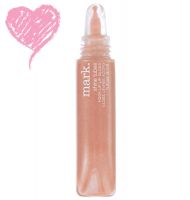 Editor's Rating & Review
If you long to have fewer loose items in your purse, try Mark Shine Tubes Hook Up Gloss, which can be "hooked up" via connector to various other Mark products (like a mini mascara) to make a customized, one-stop wand for touch-ups. Squeezed from a tube, the gloss can be a tad runny, but it feels great on, tastes delicious (one four of the flavors includes Buttercream Brioche -- yum) and delivers medium shimmer. Color only lasts an hour or two, but it's meant to be toted for easy reapplication. 
Reviewed by Sarah on 01/14/2009

How we review products
Review subject

Good product, compact, and portable.

Great Gloss

i really like these tubes because the gloss is slick and soft and not greasy. The tubes come in great colors and are easy to hook together to take your colors with you. The gloss adds lots of shine and color for a great look.

Great Quality!

I have been using Mark Shine Tubes Lip Gloss for years and it is one of my favorites! The colors are lovely and have a pretty shimmer to them! It goes on smooth, feels great on the lips, and softens them! It's also a nice size for travel or to keep in your purse. Because the size is on the smaller side and they cost about the same as many full-size glosses, I try to get them when they are on sale!
Back
to top