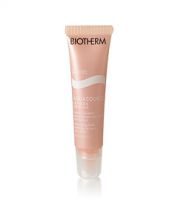 Biotherm Aquasource Lip Care
As low as
makes my lips super soft!

This smells delicious, and looks like a lip gloss. But it actually is a wonderful lip treatment. I use it in the day, but also before I go to bed. In the morning my lips are super soft, and any chaps are smoothed out. I really recommend this!

so great

this is such an amazing lip balm. it smells so peachy which you can't really find in stores. it lasts long too. plus it gives you a great glossy look.

This is Amazing!

I actually got this as a gift from a friend a couple months ago and just started using it, it absolutely does exactly what it promotes, it is very soothing I am actually addicted to it! It lasts a few hours and doesn't dry out in the sun(I used it at the beach)it feels so good sliding across your lips and the peach smell is delightful....I know I sound like a book but I would guarantee this product to anyone! I believe that the money is well spent on this lip care! Run Go get it!
Back
to top