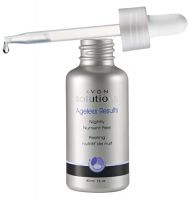 ok

by itself, this is a real winner, dont use it with anyother anti ager with a peeling mechanism tho. omg, i used this for a week before a normal chem peel appt, and didnt think about it at all, but it made my skin react badly to the other peel. it took awhile to settle down too, i seriously PEELED like from a bad sunburn for nearly a 2 weeks. i asked another beauti pro and she said it was definatly the combo of the two. so pick one, i guess. this really does keep you looking fresher tho....

Almost as good as a facial!

Using this at night helps keep my skin radient and soft without the harshness of a scrub or microdermabrasion. Also, it helps my moisturizer sink in alot faster!!!

Use sparingly, like the directions say.

This peel is very good, I don't use it often. It is very strong and you will wind up breaking out if not careful. However when used correctly it produces gorgeous results. Be mindful of what other products you use this product with, I just use an oil free gentle moisturizer.
Back
to top