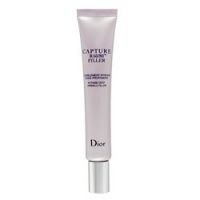 It works! Great for night!

This filler really does work to plump out deep wrinkles. I use this sometimes at night because when I tried it during the day, it wouldnt stay when I put makeup on, it just kind of bunched up into little balls. You dont need a lot of product for this either so it will last you very long. I think its worth the money for this product if you have deep wrinkles.

Amazing cream!

I love dior products! They really do work... This is the best filler I have used since Prescriptives cosmetics closed down. This cream works wherever you have fine lines or even deeper lines. Once you put it on, your lines or wrinkles are gone! I love it!

Fantastic product

Dior's wrinkle filler is the best I've used. Instant gratification!
Back
to top