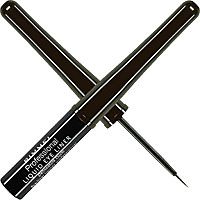 great liner

love this!

Love it!

This liner is awesome! The brush is SUPER thin which is awesome for days when I want to look a little more neutral. The packaging is sleek and I love the grip it gives me while I'm applying. It comes out inky black and lasts longer then my other drug store liquid liners. And you cannot beat the price!

All the good things eyeliners should have

Amazingly thin brush for easy application and building, great rich colors, dries relatively quickly, does none of that smudging business (for my asian eyes), and comes off like a dream when I want it to. Packaging is sleek, everything is professional grade, yet totally affordable, even for daily use.
Back
to top