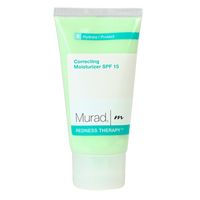 love the scent

i love products that smell good, it's the first thing that i go for in shampoo for example. this is a nice lightweight moisturizer perfect for daily sun protection.

Not enough moisture

While this definitely helped with my redness, I finally gave up on it halfway through the bottle. My skin, no matter how much I put on, never felt hydrated. It always felt tight and I would end up layering an accent daily clear complexion moisturizer over it so my skin wouldn't be so tight. Really wish this moisturizers better because it really did make my redness go away.

Hum-ho

This product did not help my redness. I felt it made me break out a little bit too. I did like the smell though, it was nice and fresh. Overall I did like this product better than the Clinique Redness line.
Back
to top