Reader Q&A: Why does my concealer emphasize what I want to hide?

Posted 03/14/11 at 06:20PM by Terri Apanasewicz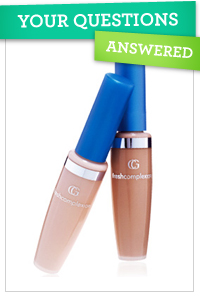 Reader Question: When I apply under-eye concealer it emphasizes the fine lines there! How can I make it conceal the lines and circles instead of emphasizing them?


"We mostly need concealer on the inside corner of the under-eye area," advises celebrity makeup artist Terri Apanasewicz who explains that the inner corner is where most people have the majority of discoloration. (It's also an area that has fewer lines and crinkles than the area beneath the outer edge of the eye that wrinkles when we smile.)
If you have discoloration on the outer edge where wrinkles tend to aggregate, Apanasewicz suggests that you "find a product that is highly pigmented so you can use less and, therefore, there will be less to settle into your fine lines." (Try
DermaBlend Smooth Indulgence Concealer
, $30.) Another option is to go for a light-reflecting concealer that will give the illusion that your fine lines are less pronounced. (Try
CoverGirl Fresh Complexion Under Eye Concealer
, $7.29.) Also, as you age, it's a good idea to avoid using powder altogether as it settles into wrinkles and only serves to accentuate them. (Here are more
makeup tips to help you look years younger
.)
Now that you know how to hide the bags, why not try applying one of the
hottest makeup colors for spring
?

Our Expert Guides