Project Exfoliation: Learn Why Christie Brinkley and I (Now) Swear by this Skin Care Step

Posted 08/23/10 at 07:17PM by Total Beauty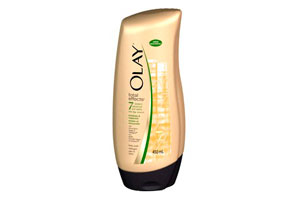 At the beginning of the summer, I read an article about Christie Brinkley and the fact that, at 56, she still looks so freaking great. Okay, they may have couched it differently but that
was
the thrust. One thing I gleaned from the piece (aside from the fact that she won't cop to having had
any
plastic surgery) is that she's an exfoliating addict.
Why? Well, it seems that Christie is convinced that men appear to age less quickly than women because of the simple fact that they shave and have "constant turnover of skin." And, while she's drawn the line at actually putting a razor to her million dollar mug, she
does
scrub the heck out of her face. "A good exfoliant scrub is the first step for good skin," says Billy Joel's (and Peter Cook's and Jean-Francois Allaux's and Richard Taubman's) ex.
Now, whether the scrubbing is what keeps her looking so darn good has yet to be proven but, with nothing to lose, I decided to give it a try. There was one slight hiccup to the plan -- I have rosacea, so exfoliating (and further irritating) my already too red face was a no-no -- but I went full force with the body and, after nearly eight weeks on the bandwagon, I do see an improvement.
Here's the deal. I went right out to Mecca -- aka CVS -- and bought
Olay Total Effects 7-in-1 Advanced Anti-Aging Body Wash Exfoliate and Replenish, $7
(the name and claims on the package really spoke to me) and began using it daily in the shower. Although, I must admit, this took some getting used to -- I've long been a soap-and-water kind of girl.
After a week of using it, my skin was decidedly softer. In another two, even my husband noticed that my legs were smooth and supple -- which should speak volumes because the dude doesn't notice much. And, now, almost two months in to "Project Exfoliate," I can say there's something to be said about sloughing off all those dead skin cells and encouraging new ones to rear their pretty youthful heads. My entire body feels silky, supple and downright younger. Thanks Christie!
Are you an avid exfoliator? What products do you use or recommend? Share!

Our Expert Guides