Reader Q&A: Do I really need a makeup primer?

Posted 05/09/11 at 03:34PM by Audrey Fine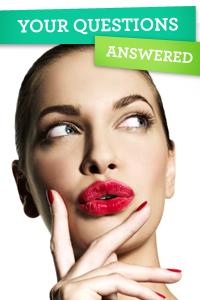 This week's reader-submitted question comes to us from Angie R. from Arizona who wants to know whether she
really needs a makeup primer
?
Well Angie, that all depends on your complexion. As celebrity makeup artist Molly Stern says, "Not everyone needs a primer but if you have texture issues (bumps, wrinkles, acne, scars, etc.), it can help smooth your skin and provide a better canvas for the rest of your makeup."
Primer also works to keep your makeup on longer and control excess oil, minimizing the need for touch-ups. Apply it with a dry makeup sponge after your moisturizer has fully absorbed and then move on to your foundation or tinted moisturizer.
Some primers (like
Murad Hybrids Skin Perfecting Primer -- Dewy Finish
, $35) have color in them so you can opt
not
to use foundation.
Hope that information helps clarify things for you Molly and, if
you
want to submit a question, you can do it on the My Beauty Life
main page
. And, if you're wondering how all those celeb types manage to look great with "no makeup" on, you'll want to know all about mastering the
no-makeup makeup look
.

Our Expert Guides