How to Get Your Hair to Cooperate [SLIDESHOW]

Posted 11/23/11 at 05:53AM by Charli Schuler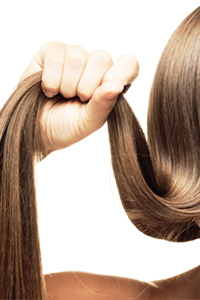 If my hair were my boyfriend, it would leave me. My incessant whining about its short-comings and trying to make it be something it's not would definitely lead to a breakup -- or at least to many sessions with a therapist.
Of course, for hair issues, the closest you can get to a "shrink" is your stylist and, although he won't have you lie on a couch clutching a box of tissues, he
can
show you the errors of your ways and encourage you to start making inroads towards recovery.
I recently consulted with two such hair "docs," celebrity colorist Jennifer J. of Juan Juan Salon in Beverly Hills, Calif., and color specialist Cara Rousseau of Salon Cache´ in Huntington Beach, Calif., both of whom were extremely optimistic in their assessments of women's hair woes. It turns out that most of our follicular issues are quite easily remedied. All it takes is a little know-how -- and sometimes a product or tool tweak -- to kiss your hair anxiety and issues good-bye.
If only all relationship fixes were this easy.
Learn how get your hair to cooperate now …

Our Expert Guides