My Hair Color ... It's Just Not Kicking, So Here's How I'm Fixing It

Posted 10/04/10 at 05:58PM by Total Beauty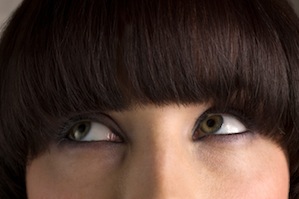 It happens like clockwork every fall. My hair color fades faster than the sunlight. I guess it's expected, considering I've spent the past few months hanging out on the beach or on a boat. (Hey, did you know wind can actually cause hair color to fade, too? As if the sun wasn't enough!). Well, heading back into fall means back to business for me and back to getting my hair color in great shape. But, I'm not willing to shell out the money or the time to have it done in a salon. So, here are my three new secret weapons:
No. 1: DIY Glossing Cream:
There's nothing like a gloss to help cancel out brassiness and amp up shine. Now, I've studied the colorists who have applied these bad boys to my hair for years and how hard can it be, really? They brush them on, leave on your head for 10 minutes, rinse and voila -- you're done. So, I decided to try the DIY version
Oscar Blandi Pronto Gloss Instant Glossing Cream, $19
and wow, it really did the trick. Not only did my hair become shinier, but it also has a keratin protein boost, so my hair looked and felt healthier.
No. 2: Color Care Shampoo:
I color my hair, so you would think using a color protecting shampoo would be a given. But, hey, I'm like anyone else. Sometimes, I just reach for whatever is there -- especially when I'm showering at the gym, staying at a friend's house, or I run out of my go-to products and use what's at the bottom of my linen closet. But, I'm now vowing to only use a shampoo for color-treated hair. These contain less detergent than regular versions, so your color doesn't wash down the drain every time you shower. First up to try,
Joico Color Endure Shampoo
, $12. With amino acids and keratin, I'm hoping this will give my color the endurance it needs.
No. 3: Treatment:
My hairstylist clued me in on a little secret called
Malibu Color Correction Treatment
, $5. This mask helps remove unwanted brassiness and color from the sun and minerals from water. She suggested I use this right before my next color session to help remove residue and prep my hair, so the new hair color looks fresh and really sticks to my strands. Fingers crossed that this works!
By Rebekah George

Our Expert Guides