How to Get Gorgeous, Glossy Hair [SLIDESHOW]

Posted 12/30/11 at 11:22AM by Charli Schuler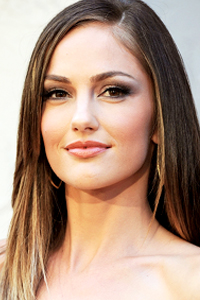 All I want for Christmas is shiny hair. Sure, diamonds would be nice and I certainly wouldn't look a gift car in the mouth, but, if you're listening Santa, I'd be delighted with a gleaming, glossy head full of hair.
Struck by the reality that Old St. Nick probably wouldn't deliver, yet determined to make my holiday wish come true, I grilled a bunch of pro stylists who shared their treatment tips, color recommendations and styling secrets for getting that perfectly shimmery "Pantene commercial" hair.
And, of course, since this is the season for giving, I want to share their tips -- as well as some hot holiday hair looks -- so that you can have yourself a merry shiny little Christmas too.
Get glossy, shiny holiday hair now
.

Our Expert Guides