4 Beautiful Gift Sets I'm Giving My Girls

Posted 12/14/11 at 05:47AM by Rebekah George
With fewer than two weeks to go 'till Christmas, I'm embarrassed to say that I still have a lot of shopping left to do. That's why I've decided to make it easy on myself and give all the girls on my list a beauty gift set -- because, really, who wouldn't love to get beauty products,
especially
when they're bundled together in a cute package?
Feel free to steal these last-minute-yet-still-great ideas for the beauty-loving women on your list!
For my 20-something cousin:
Urban Decay Book of Shadows Volume IV, $64, available at Ulta.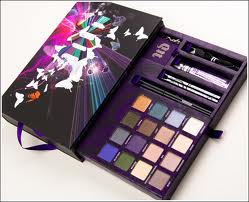 From a super-smoky eye for a big night out to a soft, nude look for college game days, this kit comes with everything you need to create the latest eye makeup looks -- including primer to help the look stay put. Plus, it comes with both a portable speaker
and
a USB plug, so you can listen to tunes or even watch makeup tutorials as you attempt to master the looks yourself.
For my mom:
Olay Professional Pro-X Anti-Aging Starter Protocol
, $48, available at Target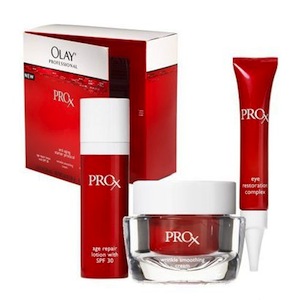 My mom is known for taking good care of her skin -- from using the right products to
always
wearing a hat when it's sunny out -- and she also loves to try out the latest anti-aging products. So I think she'll appreciate this kit, which comes with Olay Wrinkle Smoothing Night Cream, Olay's Eye Restoration Complex, and Age Repair Lotion SPF 30.
For my best friend:
Sephora Blockbuster Makeup Collection, $50, available at Sephora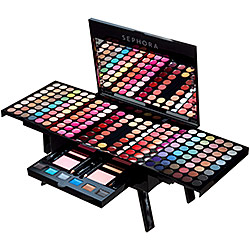 This kit will give my friend Anna the perfect excuse to experiment with new shades in 2012.This mondo kit is overflowing with 96 eyeshadows, 84 lip glosses, and everything else you could ever need to put your best face forward. And, since it's valued at nearly $500, she'll think I dropped a lot of cash when I really didn't. (Shh!)
For my 13-year-old cousin:
Smoothing Delights Gift Set, $9, available at CVS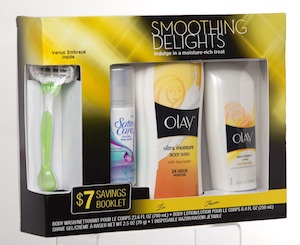 This cute kit contains a Venus Embrace razor, Satin Care Shave Cream, Olay Moisture Body Wash, and Olay Ultra Moisture Hand & Body Lotion -- just the thing for my cousin who's recently begun shaving.
Do you know of any other cool kits or sets that beauty-minded folk might like to receive?

Our Expert Guides