How You Can Wear Spring's Prettiest Nail Polishes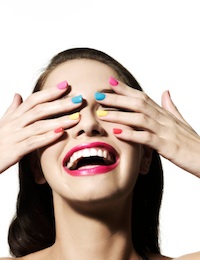 When it comes to beauty, it's one thing to glom on to a color simply because it's "en vogue" and it's another to choose one that actually works with your skin tone. (Hint: The latter is a much better way to go about it.)For spring, there are a lot of pretty, creamy pastels to choose from (think robin's egg blue, peaches 'n cream, gray/silver ) and some edgier, moodier ones too, but not all of…  
Finally...A Nail Color Trend I Like!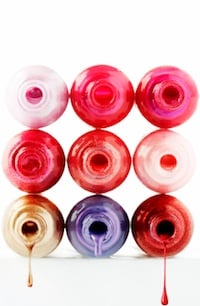 I've not been shy about my disdain for the last couple of waves of "in" nail colors. Blue nails, IMHO, are for Smurfs. Deep purple? Elvira. And, don't even get me started on OPI's green-hued Cuckoo for Color-type shades. (I know, I know, I'm so in the minority here, most people love them -- maybe I just like being difficult. My mother certainly seems to think so.) Just when I was starting to feel…  
My On-the-Go Beauty Pad and Towelette Must-Haves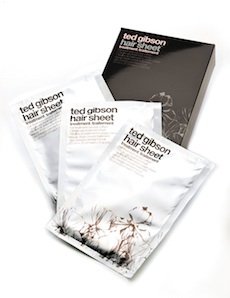 Believe me, if I could tote around all of my beauty products with me everyday, I probably would. What can I say? I like to be prepared. This is the reason I'm mad for pads, beauty pads, that is. They are portable and can fit into even my smallest clutch -- thank you perfectly sized towelette pouches. Seriously, there are beauty "pads" or "towelettes" to solve any of your beauty dilemmas on the go…  

Featuring:
Rebekah George
Tags: My Beauty Tools, Skin Care, Hair, Nails, Rebekah George, Winter, Winter
» Read the comments
3 Quick, Perk-Me-Up Beauty Fixes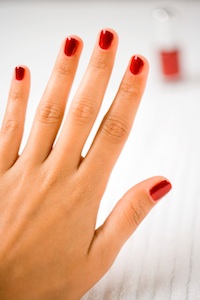 When I'm feeling depressed during the winter months, beauty products are the first thing I turn to (a tad pathetic, I know, but whatever works, right?). Here are three ways I perk myself up when I'm on the run and feeling blah:I Make Myself Blush: If you're on the go and need a bad day beauty boost and happen to be "blush-less," try using a little coral or pink lipstick on your cheeks and sheer it…  

Featuring:
Rebekah George
Tags: Hair, Makeup, Nails, Rebekah George, Winter
» Read the comments
Does Your Guy Get Manicures and Pedicures?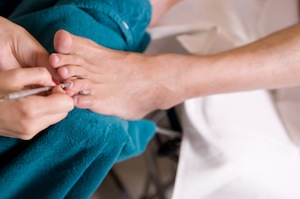 While doing my very important morning peruse of celebrity gossip, I came across this photo of Bob Saget getting a pedicure (a random "celebrity" to mention, I know -- thank you huffingtonpost.com ). And it got me thinking ... would my husband ever get a pedicure? Do a lot of dudes get pedicures? I think no, but maybe I'm wrong. So I'm here to ask you all (hopefully a few of you are still reading…  
Our Expert Guides