My On-the-Go Beauty Pad and Towelette Must-Haves

Posted 02/01/11 at 04:33PM by Rebekah George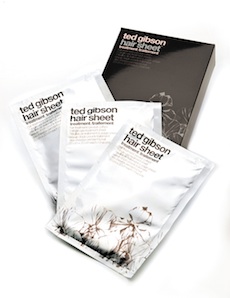 Believe me, if I could tote around all of my beauty products with me everyday, I probably would. What can I say? I like to be prepared. This is the reason I'm mad for pads, beauty pads, that is. They are portable and can fit into even my smallest clutch -- thank you perfectly sized towelette pouches.
Seriously, there are beauty "pads" or "towelettes" to solve any of your beauty dilemmas on the go -- from chipped polish to dull hair. Here are a few of the favorites I've been carrying with me:
Tocca Beauty Stella SPF 30 + Sunscreen Towelette
, $28: Since you have to reapply sunscreen every two and a half hours, these portable little pads make it easy to protect your skin in a cinch. I also love that you wind up smelling like Tocca's signature scent instead of stinky sunscreen.
TanTowel Evolution
, $25: If you want to keep up your faux glow on the go, this is the perfect fix and works to add a bronze tone from head to toe.
Ted Gibson Hair Sheet Treatment
, $14.95: Not only do these towelettes add instant shine to dull hair, they also help condition it.
Comodynes Energy Mask
, $8: The vitamin C-infused pad in this little pack is like a shot of OJ for your skin -- wakes it up and helps you get away with less concealer.
Barielle Love Your Nails Acetone Free Nail Polish Remover Towelettes
, $10: You'll never get caught with chipped nails before a big meeting again thanks to these tiny wonders.
Don't you just love time-saving products? I rely on them (and other crafty tricks) to keep me sane and pretty when I'm
on the road
.

Our Expert Guides