Victoria's Secret Bombshell Launch Event with Miranda Kerr

Posted by Sharon on May 13, 2011 at 04:16PM

It was one of those gorgeous sunny days that LAists have been missing -- hopefully a precursor to the summer months ahead -- and there was no better way to spend it than attending Victoria's Secret's launch party for their new summer collection, Bombshell at the Skybar in WeHo's Mondrian Hotel.
The hazy LA skyline and a bright blue pool was the perfect backdrop for the pretty pink, orange and purple bottles of the new fragrance line just launched for the warmer season. With mini makeover stations and complimentary manicures and hand massages, I quickly relaxed in the comfy cabana (the trays of mimosas going around helped the cause a bit).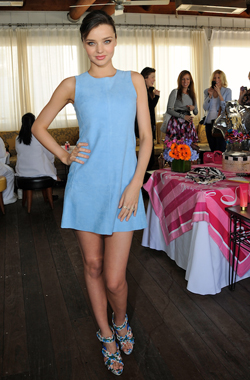 But the real perk was grabbing a few minutes gabbing with Victoria's Secret Angel, Miranda Kerr, who, though just having a baby four months ago, looks as stunning and gorgeous as ever. I asked about her favorite summer products along with how she got her amazing post-baby body back. Check out my Q&A with her below:
TB: What's your favorite product from the VS' summer line?
MK: It would have to be Victoria's Secret Custom Tan Adjustable Self-Tan Lotion with Shimmer, $14. I love that it's adjustable. If you're quite pale you could start off light and then a couple of days later make it darker. It has a bit of shimmer in it as well. I put it on before I go to bed.
TB: Every day?
MK: Not every day. Just if I need an extra glow. I put it on before I go to bed, I make sure I let it dry for about an hour or so. Then after you take a shower in the morning you're ready to put your clothes on.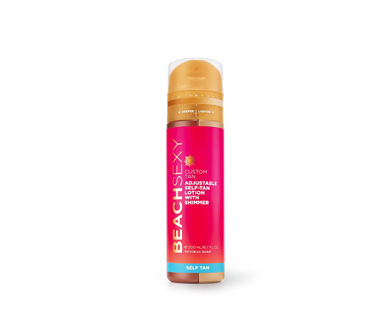 TB: What's your favorite scent from the summer collection?
MK: I would have to say the Dream Angels Heavenly. It has peony, coconut, I like that.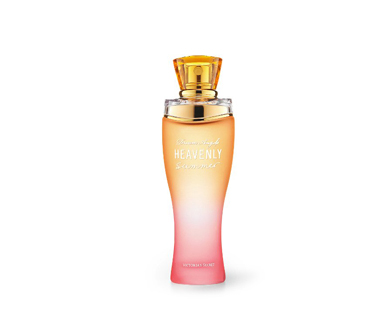 TB: It's my favorite scent, too! It's very light.
MK: Yeah I love it.
TB: What is the one beauty product that you cannot live without in your makeup bag?
MK: It's hard to say but probably my Tinted Moisturizer by Kora, $59.95 part of my skin care line.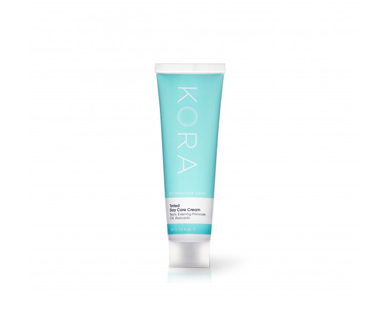 TB: You just had a baby a few months ago, but you're in fantastic shape. What did you do to slim down so quickly and keep it up?
MK: For me, I practiced yoga throughout my pregnancy, so continuing my practice with yoga is what I found to be most beneficial. I also do some weight resistance training.
Well, there you have it. The secret to being a Victoria's Secret bombshell is wearing Heavenly, practicing yoga ... and looking like Miranda Kerr. Oh, if life weren't so cruel. At least we can smell like her. Check out Vicky's summer collection for your new signature scent this season.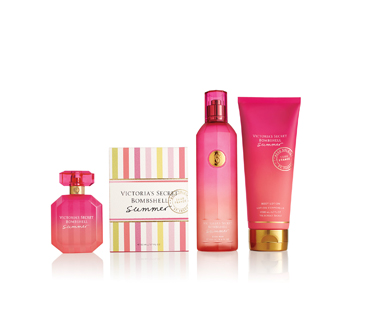 Here's Miranda spritzing her fave scent, Heavenly.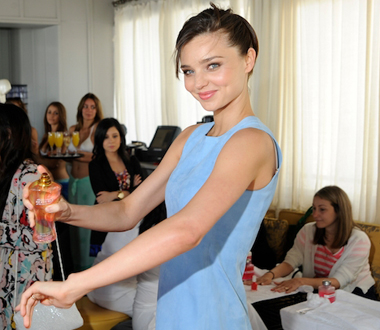 Enjoying a quickie mani sesh.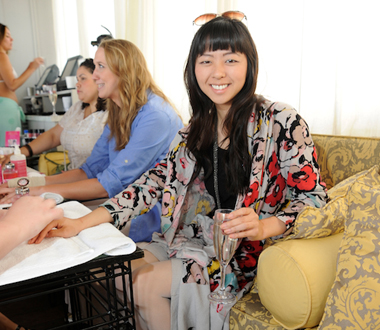 With BeautyRiot editor, Jane Kim, holding up our fave scents of the summer collection.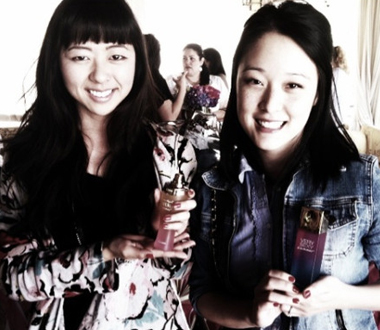 Have you tried the new Vicky summer scents?