Tickle Spa: Hot New Treatment or Ultimate Torture Device?

Posted by Sarah on July 20, 2011 at 11:25AM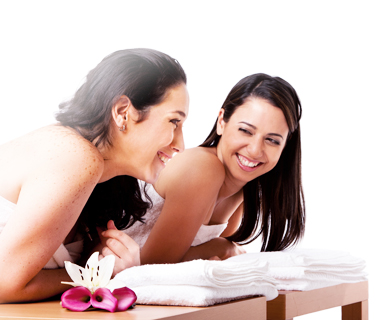 Full disclosure: I'm extremely ticklish and I hate being tickled. So when I read about the world's first tickle spa opening in Spain, I thought it was a joke. People would actually pay to be tortured -- I mean, tickled? For real?
Apparently so. For just 25 Euros ($35), you can be tickled by a professional for half an hour. The treatment is done in a similar set up as a massage (dark room, soft music) but with a therapist's fingertips and a feather. A "Time" reporter tried it out and said that even though she's extremely ticklish, she actually found it relaxing. Hmmmm, I'm doubtful.
MSNBC spoke with neuroscientist Robert R. Provine, who was as baffled as I am. He says the act of tickling is arousing, not relaxing, and actually raises your blood pressure and heart rate. Kind of the opposite result of a soothing, rejuvenating spa treatment.
The only way I could see this possibly being relaxing is if the "tickling" is more like the sensation of someone playing with your hair (which even I'll admit feels good). But conventional tickling? Um, no.
Provine also points out that tickling is typically a social thing, done between people who know each other -- not strangers. Fair point, although considering it's already socially acceptable to have a stranger rub you down during a massage, I guess tickling isn't that far off.
What do you think? Would you try a tickling spa treatment? Or should this type of thing only be reserved for extracting information from our friends and lovers?