Skin Care: How to Ditch Blackheads

Posted by Anna on January 10, 2011 at 06:05PM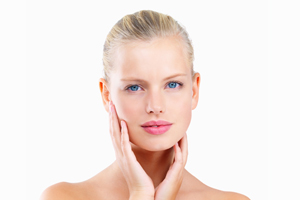 Hey you.
Yeah you, the girl going nuts on her nose in front of the magnifying mirror. Relax. You're blackhead-popping bonanza isn't doing any long-term good. (If you can't keep your hands from picking, at least learn how to extract blackheads the right way.)
You see, you need to treat them before you have the urge to pick, because the longer blackheads go untreated, the more they expand your pores, and the longer they stay expanded, the bigger your pores become. Not pretty.
So let's take action ladies. Let's learn how to ditch blackheads for good.
To get you started I asked experts Lena Bratschi, CIDESCO (an international beauty therapy association) trained esthetician and founder of Carasoin Spa in Beverly Hills, Calif., and dermatologist and Medical Director of Epicuren, Dr. Harold Lancer how to annihilate these bad boys. Here is the guide they gave me:
black·head noun (blak-hed)
"Blackheads are basically the same as whiteheads, except blackheads have an oxidized fatty deposit. And when fatty deposits are oxidized, they turn dark. So they're called blackheads. When they're not oxidized, they're called whiteheads," says Lancer. "Blackheads differ from other pimples because they are open, and not enclosed by a layer of skin like most spots or pimples."
Follow these steps to clear and prevent blackheads:
Step 1: Cleanse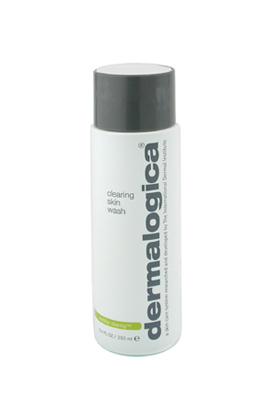 Properly cleanse the skin, preferably with a salicylic acid-based cleanser, which will help treat and prevent blackheads, says Bratschi. This will both act as an antibacterial and anti-inflammatory. Try Dermalogica mediBac Clearing Clearing Skin Wash, $40.
Step 2: Tone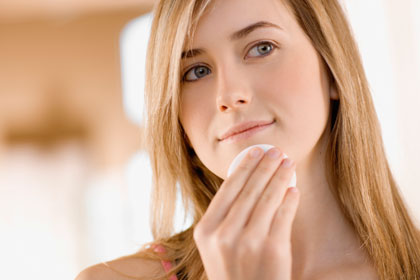 Use an alcohol-free product that contains Totarol (from the Totara tree, which again, is antimicrobial and antibacterial), says Bratschi. This closes pores and puts back the acid mantle (basically it restores the pH of your skin). Try Astara Blue Flame Purifying Toning Mist, $39.
Step 3: Spot treat problem areas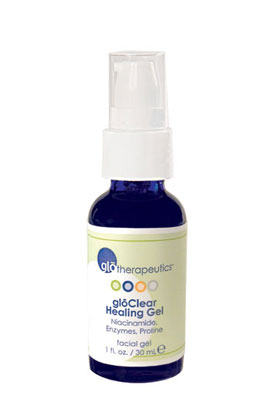 A serum containing Nyacinamide (vitamin B3) and Papain (papaya enzyme) will be most effective at treating blackheads, says Bratschi. The Nyacinamide helps acne-affected skin and decreases oiliness, which is a component of blackheads. Papain is an exfoliant, which will help remove dead skin cells that clog pores. Try Glotherapeutics gloClear Healing Gel, $30.
Step 4: Moisturize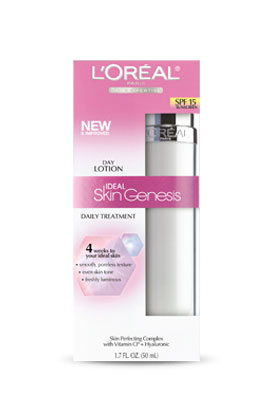 Use an oil-free moisturizer, preferably including Hyaluronic acid, to deeply hydrate the skin, says Bratschi, and always use an SPF during the day, especially since you'll be exfoliating your skin often as part of this process. Try L'Oreal Paris Ideal Skin Genesis Daily Moisturizer SPF 15 Lotion, $22.99.
Step 5: Scrub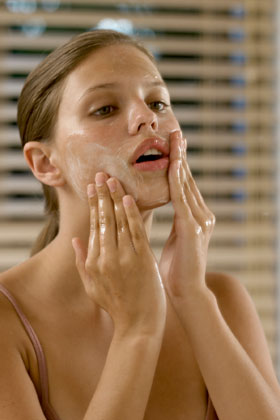 Two times a week, use a gentle grainy scrub, says Bratschi. Manual exfoliation is the key to preventing blackheads. Try Lancer Dermatology Polish Blemish Control, $50.
Step 6: Do a mask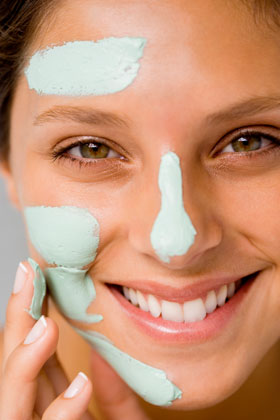 Twice a week, do a Kaolin-based mask, which will draw out congestion that creates blackheads, absorb oils and close pores says Bratschi. Try Glotherapeutics gloClear Refining Mask, $40.
If you still aren't seeing results, then make sure to do these next crucial steps in order to ditch blackheads once and for all.