The Best (and Worst!) Nail, Hair & Makeup Trends of 2010

Posted by Anna on January 10, 2011 at 06:05PM

The new year is a therapeutic time. It's a time when we get to look back at the previous year's mistakes, learn from them, and go forth in order to make a (mostly half-hearted) attempt at improving ourselves for the year to come. (See the 10 health and beauty resolutions real women are making for 2011.)
To help you have a beautiful 2011, I have rounded up the most popular hairstyles, makeup looks and nail trends from the past year in order to help you navigate which to keep and which to ditch come January 1st. These are some of the best and worst beauty trends of 2010:
Best: Ballerina buns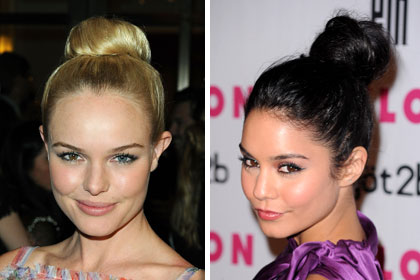 Anna Pavlova would be proud as this elegant hairstyle graced both the runways and red carpets alike. It's any easy style that quickly adds glamour to any look on or off the Swan Lake stage … enough ballet references for you? … yeah us too, keep the look for next year and let's move on.
Best/Worst: Nail art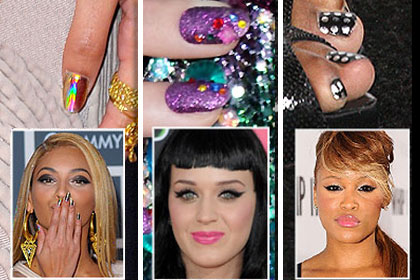 This one's a toss up, but we have finally come to an executive decision in the office: When it comes to flowers, jewels, leopard print, stripes, polka dots and whatever other designs that have been adorning the nails of celebrities and models this year, less is more. Nail art and Minx nails are super fun, but when they start to look like your 8-year-old's art project hanging on the fridge, it's time to step away from the nail glue (sorry Katy Perry, we still love you). With that said, sure, go ahead and experiment with a crystal here, a stripe there, but don't go overboard.
Best: White eyeliner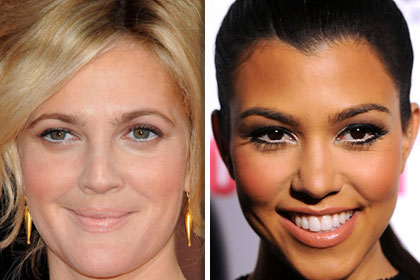 Anything that makes eyes look big and feminine is a-OK in our books. This trend, either worn just on the waterline (inner rims) of the eye or in the inner corners, adds a pop of light that can brighten your entire face. Try Korres Soft Liner Pencil in White, $16.
Worst: Faux tattoos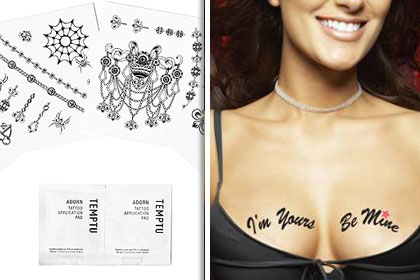 Lets just say this: Anything "fake" usually teeters on the tacky scale. Even calling them "Les Trompe-L'oeil," like Chanel does, will not make up for the embarrassment suffered when you have to admit to wearing fake body art in your next board meeting. Oh, and don't even get us started on Vajazzling or ta•ta•toos …
Best: Pixie cuts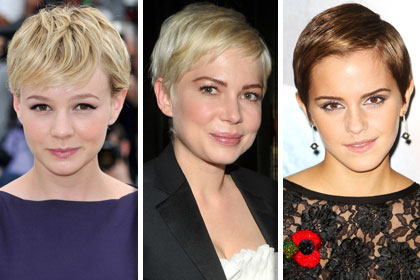 It seems like everybody who is anybody chopped her hair off this year. Carey Mulligan, Michelle Williams, Hayden Panettiere, Emma Watson, to name a few, all sported this micro-mini hair trend. They inspired women of all ages to try courageous cuts and for that we applaud them. Pixies are youthful yet elegant and will take you less than five minutes to style -- score.
Worst: Hair tinsel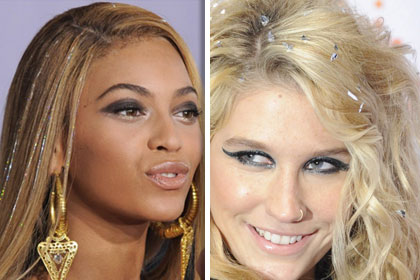 We love Beyonce and Ke$ha for their dance-inducing beats, but decorating your hair like they did with random tinsel or jewels off the stage or after (even then it's a bit iffy) is not cute. This trend is over-the-top and will have others wondering if you're under-the-influence (of a 12-year-old).
Best: Ombre hair color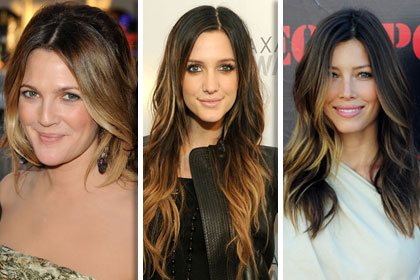 You've likely seen it on celebs like Jessica Biel and Drew Barrymore, but didn't know that it had a specific name. "Ombre" is a French word that literally means shaded like a gradient. And how does that translate to hair color? Well it's two shades, a darker hue at the roots that gradually blends into a lighter shade at the mid-shaft; the masterful blend creates one sexy trend. The greedy gal in all of us has to agree: Why have one, when you can have *two? *Warning: Ombre hair color can go wrong, so to keep this a "best" trend, don't opt for dark brown roots with platinum blonde ends. It'll simply look like you haven't touched up.
Worst: '80s era hair and makeup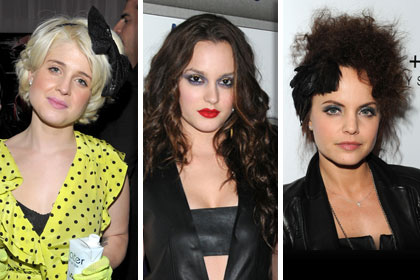 That decade brought us some awesome things like Apple computers and Madonna, but it also delivered some pretty horrendous fashion and beauty trends. However, this, of course, is forgivable. What's not forgivable? When bad trends that everyone decided were bad a decade ago are pulled out of their dusty past and brought back to life. Huge hair accessories and Jem-inspired makeup weren't cute then and, well, you know the rest.
Wait, there is more! Make sure to see the rest of the best and worst beauty trends of 2010 -- your (beauty) future depends on it.