Oh How I Love Thee ...

Posted by Kristen on April 2, 2008 at 11:41AM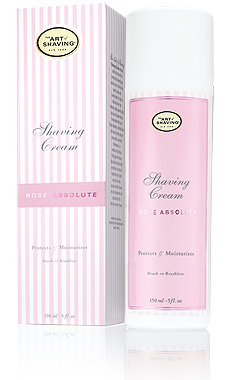 I gave my legs a much-needed shave this morning and it reminded me to share a review I recently wrote about my love for The Art of Shaving Shaving Cream in Rose Absolute, $30. The amazing, chemical-free rose scent and luxurious texture honestly motivate me to shave more often. Anything that can do that should really be deemed a miracle. Give it a try if you're in the mood to splurge on yourself -- you won't be disappointed. Oh, and stay tuned for part two of my shaving obsessions; I've just started to develop one with the new Gillette Venus Embrace -- the razor with five blades. Has anyone else tried it? Like it better than the other Venus razors?