Are Lash Extensions Worth It?

Posted by Charli on March 18, 2008 at 07:16PM

I'm growing to appreciate my natural beauty each day ... but that doesn't stop me from fantasizing about a different nose, curly hair or -- a dream come true for my tiny Asian lashes -- lash extensions.
So when makeup artist Emily Kate Warren offered to extend mine, I jumped at the chance. A contact lens wearer and former hair extensions addict, I wasn't bothered by the prospect of sitting still while someone glued fibers near my eyes for an hour. Emily attached a mixture of long and medium-length lashes to keep the look natural. The end results were amazing, taking my short, straight lashes from barely there to full-on bat power. (See photos below.)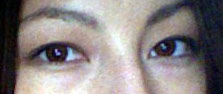 Before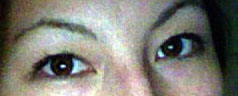 After
The pros: While no one at home noticed right away, the extensions made me feel ultra-flirty and feminine for about four weeks. Since mascara is my don't-leave-home-without-it product, I often didn't need to wear makeup. When I did, the lashes shaved several minutes from my routine. (Great for low-maintenance types.) And I could easily swim or shower with them -- just like real lashes.
The cons: While they were attached, they felt very comfortable but once they started "shedding," I'd get the occasional fiber stuck in my eye -- not fun. My real lashes looked pretty sparse and uneven as they grew back. And weeks later, I was amazed when Blinc Kiss Me Mascara nearly duplicated the length of the extensions (see photos below), saving me the $200 another set would've cost. (Touchups are less expensive.)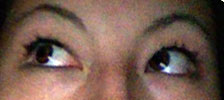 Extensions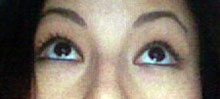 Mascara only
So, I guess whether lash extensions are worth it depends on how much upkeep you can afford and are willing to do. For me, getting them installed and touched up often ultimately cancels out the low-maintenance aspect of not having to apply mascara or temporary fakes. What do you think?