8 Worst Concealers Ever?

Posted by Sarah on January 16, 2009 at 04:19PM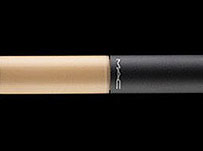 I'm no stranger to zits and under-eye circles (which I cover like this), so good concealer is a must. But some, frankly, stink ... like these below, which hundreds of our readers voted down. You say what?
No. 8: MAC Select Moisturecover
No. 5: Jane Iredale Active Light
No. 4, 3, 2, 1: See the four worst concealers here.
The perfect foundation can literally transform your skin. Find yours.
Got a good concealer? This video shows how to use it.