DIY Beauty Products That Will Save You $100s

Posted by Sarah on January 15, 2009 at 05:22PM

Enough excuses. Even if all you do in the kitchen is make toast, you can still use these easy beauty recipes to save tons of money and look gorgeous. Plus, they're all natural, so when the next "scary dangerous ingredient that may or may not kill you" news story comes out, you can relax.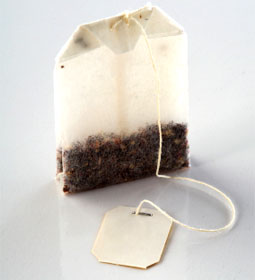 Green Tea Toner
Best for: all skin types
Benefits: decreases puffiness, tightens pores
4 tsp loose green tea leaf (Tip: Cut open 2 tea bags if you don't have loose leaves)
1 cup boiling mineral water
Boil the water and steep tea bags for at least 10 minutes to make concentrated tea. Wait for the tea to cool, then pour it into a small spritzer bottle and refrigerate. Spray toner directly on clean, just-washed skin and pat it in (or apply it with a clean cotton ball). Follow with moisturizer. (Tip: To soothe acne on normal to oily skin types, add 1/2 cup of witch hazel and 2 teaspoons of lemon juice.)
Store-bought alternative: Aubrey Organics Green Tea and Gingko Facial Toner, $9.28
Source: Sharnell's Skincare & Beauty.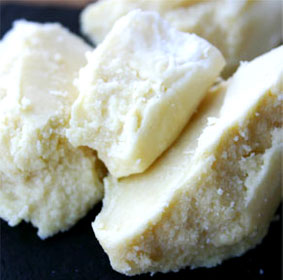 Tropical Eye Cream
Best for: dry skin types
Benefits: soothes and conditions skin
2 tbsp grated cocoa butter (check local health food stores or buy online. Try FromNatureWithLove.com.)
3 tbsp coconut oil
Mix ingredients together in an ovenproof container. Heat gently in microwave or in a water bath. Pour the melted mixture into a small clean container and allow it to cool completely. To use, apply nightly under your eyes. Makes 3 oz.
Store-bought alternative: Alchimie Forever Superpulse, $69
Source: "Natural Beauty at Home," $20, by Janice Cox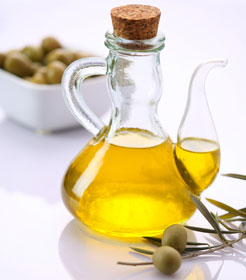 All-Purpose Olive Oil Moisturizer
Best for: all skin types
Benefit: adds all-over moisture
1/4 tsp baking soda
1/2 cup distilled water
1 tbsp vitamin E oil
2 tbsp olive oil
1 tbsp avocado oil
1/2 tsp wheat germ oil
1 tsp liquid lecithin
1 tbsp grated beeswax
Dissolve baking soda in the water in a glass measuring cup and set aside. Mix together oils, lecithin and beeswax in another glass measuring cup. Place the oil mixture in a glass cup in a pan of water (about one to two inches of water), making a water bath. Heat the oil mixture in the water bath over medium heat until the beeswax is melted, about eight to 10 minutes, stirring occasionally. When wax is melted, bring the soda-water mixture almost to boiling. (Alternative to stove-top cooking: Put the glass cup with the mixture in the microwave on high for one minute.)
Remove the oil mixture from the water bath. Slowly add the oil mixture to the water solution, stirring briskly. (You can also use a blender.) Pour the lotion in a clean jar with a lid. Wait for the lotion to cool completely (it will thicken), then massage all over body or use as a face moisturizer or eye cream.
Store-bought alternative: Kiss My Face Olive & Aloe Moisturizer, $10.99
Source: "Natural Beauty at Home," $20, by Janice Cox
• I guess you can't make everything, but you can buy good cheap makeup.
• Or even better, get some free beauty samples.