7 Must-Ask Questions Before Any Plastic Surgery

Posted by Sarah on June 21, 2011 at 10:59AM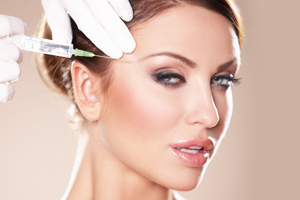 There are a few things in life you should never skimp on. Chocolate, mattresses, eye cream, and the biggie, plastic surgery.
Think about it: You're going under anesthesia, being cut open, and having stuff removed and/or put inside you. It might be worth doing a little research and finding a qualified doc for the job (and that might be the understatement of the century).
To help your quest, I talked to Dr. Michael Salzhauer, a Miami board certified plastic surgeon. He outlined seven questions that you should ask your doctor before any plastic surgery -- even smaller procedures, like Botox or Juvederm. If you don't get reassuring answers to all of these questions, bolt from the office and keep looking for a better surgeon, I don't care how good that Groupon deal sounds.
Question 1: Are you board certified?
Salzhauer says a good surgeon will be certified by the American Board of Plastic Surgery (the only board recognized to certify surgeons in all areas of plastic surgery). It's also good if he or she is a member of the American Society of Plastic Surgeons, the largest plastic surgery society in the world.
Question 2: How many times have you done this procedure?
Trust me, you don't want to be any surgeon's "first time." The more patients he or she has performed the surgery on the better, since the doctor will be more familiar with the nuances and possible complications, Salzhauer says.
Question 3: What other medical staff will assist with the procedure?
The ideal scenario is this: Your surgeon performs the procedure and is assisted by nurses and surgical scrub techs that he or she works with on a regular basis. If necessary, there should also be an anesthesiologist or certified nurse anesthetist.
Question 4: Where will the procedure be performed?
A certified surgeon is required to perform surgery in a certified and accredited outpatient surgery center or hospital, Salzhauer says. So consider it a red flag if he or she answers elsewhere, like his office (unless his office is an outpatient surgery center) or a non-certified clinic.
Question 5: What are the risks associated with this procedure?
All surgery comes with risks, Salhauer says. A good plastic surgeon will outline these (no sugar coating) and tell you all about recovery and alternative options.
Question 6: Can you provide me with three to six references to patients on whom you have performed this procedure?
A good surgeon should have plenty of patients willing to vouch for him. This is also a great way to verify that this isn't his first time with this particular surgery.
Question 7: What is the exact breakdown of fees for this procedure?
In short, there should be no surprises after the fact. You should get a clear, written estimate of your surgery, including the surgeon's fee, anesthesia fee, operating room costs, and implant fees (if that's what you're getting).
It's worth taking the time to find a great plastic surgeon, otherwise you could end up like one of these celebrity plastic surgery horror stories -- yikes.