Budget Skin Care Straight From Your Pantry

Posted by Stephanie on June 22, 2011 at 01:25PM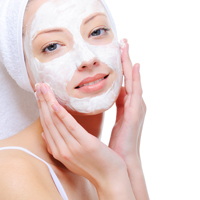 If you've been busy whipping your body into shape for summer, it's time to take some time to pamper yourself! Personally, I like to make little DIY natural beauty projects with things I already have in the pantry. I find these projects fun, relaxing, and budget-friendly. And the results (for the most part, anyway!) can be amazing.
I love playing skincare mad scientist so much that I've been known to call up my friends after watching YouTube videos on homemade beauty remedies (coconut foot mask, anyone?) and beg them to come over and try the recipes with me. Sometimes I even ask them to swing by the store on their way over to pick up a few ingredients. (I don't know about you, but my usual cooking routine doesn't include coconut oil.)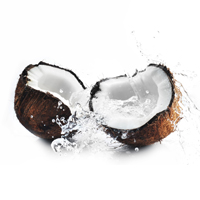 Wanting to know more about this coconut foot mask and other homemade beauty recipes, I called Valérie Grandury, founder of fresh organic skincare line Odacité and Jamie Kiffel-Alcheh, editor-in-chief of online wellness publication Vital Juice to get in the DIY beauty loop.
For starters, Grandury stresses "not all coconut oils are equal" and recommends using only extra virgin coconut oil which, similar to extra virgin olive oil, is cold-pressed. As a result, it retains the precious antioxidants and Vitamin E that makes this oil so prized. Kiffel-Alcheh adds that coconut oil is a great choice for cooking because it's rich in health-boosting fatty acids. When it comes to slathering the stuff on your face though, Grandury says you should only use organic extra virgin coconut oil, because "the last thing you want to do is put pesticides on your face," she says. The organic label ensures that you're getting your coconut-oil chemical-free.
In addition to coconut oil, I also asked these ladies what their favorite homemade remedies are for summer. Here are some of the highlights:
For Sunburns
Grandury recommends cutting a tomato and rubbing it over the affected areas. The lycopene in the tomato helps tone down the redness. Fresh aloe vera works just as well, but Kiffel-Alcheh says to use it in moderation, because sometimes you'll get a "stingy" feel from the gel.
For Hyperpigmentation or Brown Spots
Lemon juice can lighten up brown spots, but be careful after you use it. Experts say it can make your skin more light sensitive. So be vigilant about wearing your SPF.
For Clogged Pores
(Recommended by Kiffel-Alcheh) Give yourself a green tea steam: Steep some green tea and put it into a medium-size bowl. Wrap your hair in a towel and place your face about 12 inches over the bowl. It'll help clear your pores (just like that steam does when you get a facial) so your products work more effectively.
For Cellulite
Here's Grandury's recipe for getting rid of that cottage cheese-like skin:
1 Cup of organic sugar
1 Cup of organic coffee ground (caffeine helps fighting cellulite)
½ Cup of grated coconut
½ Cup Virgin Organic Coconut butter
1 Tsp Honey
A few drops of your favorite essential oil (oregano, juniper, grapefruit, lemon, cedar wood, fennel, geranium, cypress, celery, thyme, rosemary, sage, basil, and patchouli all help fight cellulite -- when essential oils are absorbed into the skin, they tone body tissue.)
Mix together and scrub on wet skin during a shower.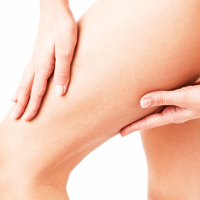 For Super Smooth Skin
Recipe courtesy of Vital Juice:
¼ Cup rolled oats
¼ Cup raw sugar
¼ Cup milk
¼ Cup jojoba oil or grape seed oil
Grind oats in a food processor until powdery. Mix with milk to create a paste, and then add raw sugar and oil. Gently massage the mixture onto dry areas, rinse and pat dry.
With all of this newfound information on coconut oil and homemade remedies, I couldn't wait to get started -- but where to begin? Luckily, both experts told me that you really can't go wrong with homemade beauty treatments. In fact, they suggested I even try dreaming up my own concoctions! "Once you feel what something does on your face, you'll find the inspiration to come up with your own recipes," says Grandury.
Still want more DIY ideas? Check out more warm-weather beauty remedies here. And fill me in on your favorite DIY recipes! I'll try them out and let you know how it goes.