10 Things You Never Knew About Anti-Aging

Posted by Kristen on February 18, 2010 at 05:40PM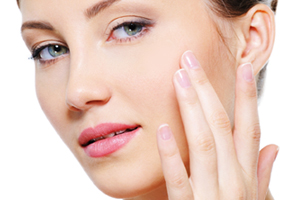 Remember when you thought that getting old was something that happened to OTHER people? When wrinkles were for grandmas and gray hair would never creep its way onto your head?
Yeah, me too. Alas and alack aging happens -- to us ALL.
The big phew is that, thanks to modern technology, we can help to stave off the inevitable. Creams (like these), injections, scalpels and lasers are our friends. But with the glut of options comes confusion -- what works, what doesn't, blah, blah, blah.
Happily there are experts willing to chime in and teach us a thing or 10 that we didn't already know about aging. Here's what they had to say...
No. 1: Protecting your face against the sun is the number one thing you can do to keep wrinkling and discoloration at bay. As cosmetic surgeon to the stars Dr. Garth Fisher says, "Although a modest amount of UV exposure is healthy and promotes vitamin D production, too much is detrimental." According to dermatologists, sun damage is the main culprit for skin aging -- about 80 percent of the aging we see is due to excess sun exposure. Overexposure can break down collagen and elastin in skin and cause more wrinkles and pigmentation to occur. So it's never too early to take the easiest anti-aging measure out there: slathering on sunscreen daily -- even on a cloudy day in January! See top-rated sunscreens here.
No. 2: A dose of caffeine can not only perk you up for those long, busy days at school or work but also perk up your skin. Caffeine is as popular with cosmetic companies as it is at Starbucks. It's used to combat stretch marks and fine lines because it vasoconstricts, or closes blood vessels, temporarily helping reduce the appearance of sagging, puffy skin. Who knew, right? Click here to see products that contain caffeine.
No. 3: Didja know that even in your 30s, your skin already starts to show some wear and tear? That's why antioxidants like grapeseed extract, green tea and red wine polyphenols are integrated into beauty products (see a few that contain these ingredients). And the classic antioxidant vitamins E and C work together to fight aging and prevent oxidative damage to the skin from UV exposure.
So now that you know the first three, aren't you curious to see the other seven aging facts? Thought so! See them here.
• So you know about the aging process, but do you know how to take years off your face with makeup? No? Find out how -- here.
• Need to take your anti-aging fight to the next level? Maybe Botox and fillers are your answer. Click here to get your questions about injectables answered.
• Just be sure you don't take the whole plastic surgery thing too far, or you'll end up looking like these celebs.