Makeup
5 Groundbreaking Lip Colors for Spring
Totally bored with the usual pinks and reds? Here are the more unexpected lip colors that makeup artists are predicting will be huge spring makeup trends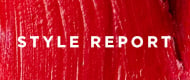 One of my favorite lines in "The Devil Wears Prada" happens when Meryl Streep's character is looking at options for a spring photo shoot and she sarcastically quips, "Florals for spring? Groundbreaking." That's exactly how I feel about spring makeup trends like pink lipstick.
True, certain seasons will always come hand in hand with classic looks. A wine-stained lip for fall. A bronzy blush for summer. And I get it -- these trends are a big part of why we look forward to the change in weather every three months. They give us an excuse to update our look and keep us from getting stuck in a beauty rut.
But what if, like me, you're beyond bored of the same spring lipsticks -- those humdrum pinks and reds? It's not exactly like there is a rainbow of bright
and
chic colors to chose from (unless of course, you follow Nicki Minaj's beauty handbook), right? Wrong. There are plenty of less popular -- but still stunning -- shades. Orange, coral, and rose often take a backseat to the beloved raspberries and crimsons come spring, but that's why returning to them is the perfect way to switch things up. Keep clicking to see the spring lipstick trends that'll help you mix things up this year.
SEE NEXT PAGE: Orange
Back
to top