Fashion
PETA Does Something Pretty Cool for Once
The animal rights organization known for its over-the-top marketing ploys is helping to keep Detroit's homeless warm this winter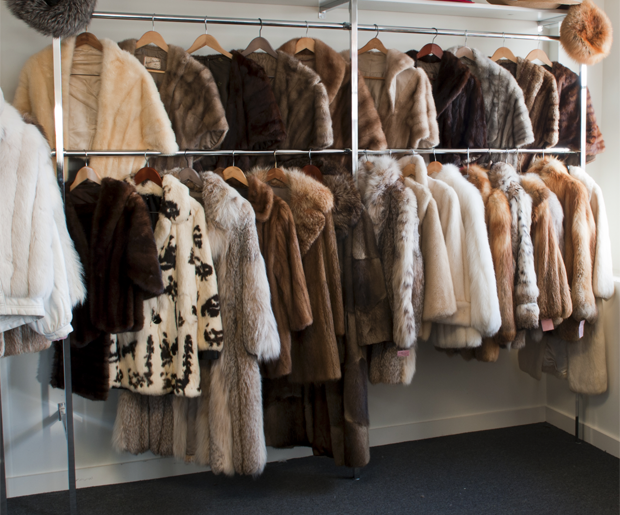 While the anti-animal cruelty message behind PETA is well-intentioned, their approach errs on the side of sensationalist -- their unhinged publicity stunts sometimes teeter just on the border of
human
cruelty. Dumping buckets of animal blood on fur-wearers? Storming runway shows naked? We're all for the ethical treatment of animals, but PETA's behavior in the past has been, well, pretty poor.
We're pleased to say that the organization's latest marketing campaign is one we can actually get behind. Rather than attacking old ladies in fur coats or making a huge scene, this winter they're not only encouraging locals in their home base of Detroit to donate their unwanted leather and fur items, but teaming up with Detroit Rescue Mission Ministries and Bethlehem House to give away 100 fur coats, as well as leather jackets, wool scarves, and angora sweaters, to the city's homeless and poor.
RELATED: Why Are These Beauty Queens Butt Naked?
Said the corporation on its website, "PETA has long said that only people who are truly struggling to survive have any excuse for wearing fur, and on Monday, with temperatures well below freezing, we drove that point home. While we can't bring the animals who were slaughtered for fur, leather, and other skins back to life, together we can help bring a little warmth to people in desperate need."
This is not only a compassionate idea, but one that makes sense. After all, what better place to find an affordable fur than at a thrift store, where they've been donated by wealthy former owners? With so many unwanted fur and leather accessories floating around, it warms our hearts to hear that some of them will go straight to the people who need them most, courtesy of -- who else? -- PETA. [
Styleite
]