Fashion
Modeling Agency To Pay $450,000 In Dues To Former Interns
Elite Model Management reached a settlement in the class action suit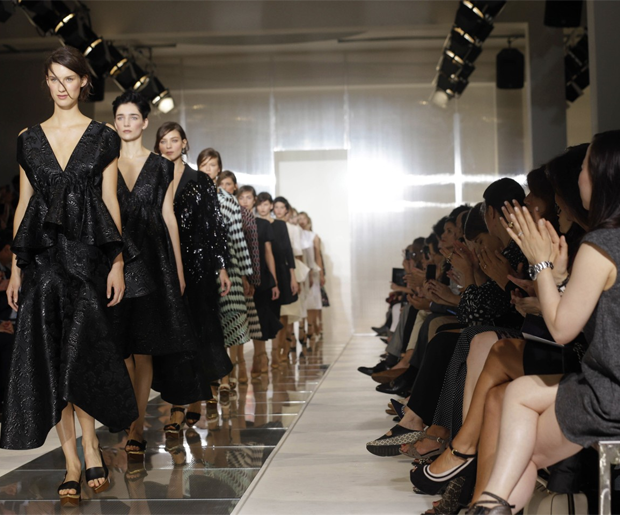 The fashion world at large seems to have a serious problem with controversy surrounding internships. If it's not designers like Alexander Wang and Donna Karan coming under fire for their alleged mistreatment of unpaid interns, it's publications like
Vogue
and
Harper's Bazaar
. The modeling industry has also seen its fair share of abuse allegations, but this latest lawsuit is one we didn't exactly see coming.
As the result of a class action settlement, Elite Model Management, the agency responsible for "discovering" such notable names as Cindy Crawford and Gisele Bundchen, is being forced to fork over $450,000 to former unpaid interns. The company was hit with a $50 million lawsuit last year for this very reason -- plaintiff Dajia Davenport, who interned in 2010, claimed that Elite "deliberately misclassifies its interns as exempt from wage requirements," despite their 40+ hour work weeks. The two parties have reached a settlement, so while Elite won't need to pay up for the original $50 million, the interns involved
will
be compensated for their work. This will be the largest settlement of an intern class action suit to date.
RELATED: Kardashians Give Up Their Fight to Keep "Khroma" Beauty Line
Steven L. Wittels, whose law firm is handling the case, noted that the company's "amenable" treatment of the suit was somewhat unusual. "We can see from litigation involving Hearst that companies can choose to fight all the way," he said, but concluded, "Elite's a reasonable company that decided to do the right thing. They should be commended." [
Fashionista
]