Posted by Total Beauty 09/06/12 at 06:20PM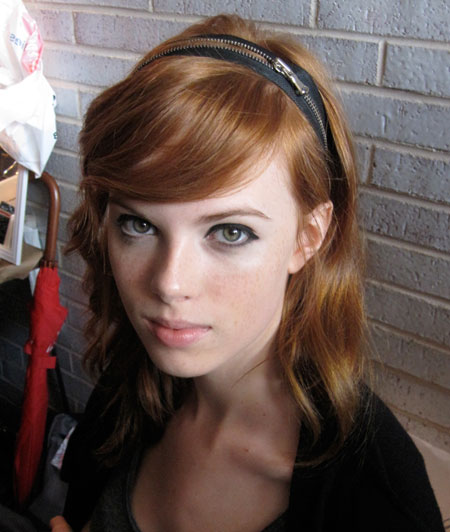 For Erin Fetherston's Spring 2013 presentation during New York Fashion Week, Kerastase's hairstylist Odile Gilbert created a "neo-1960s" look that is fun and retro with an updated twist. The models wore feminine, pretty cocktail dresses in juicy shades of lemon and tangerine. And the hairstyles complemented the collection perfectly; the hair was inspired by Brigitte Bardot vacationing in San Tropez, and each model donned a headband made from none other than … a zipper. We're guessing this zipper hair flair trend will catch on quickly. Here's how to get this fresh-from-Fashion Week look:
1. Apply
Kerastase Mousse Volumactive
, $41 to damp hair and blow dry completely.
2. Curl hair in sections with a large barrel curling iron to create loose, shiny waves.
3. Take a zipper (you can buy these at a craft store) and unzip it halfway before attaching to your head.
4. Tie the zipper underneath at the nape of your neck to create a headband.
5. Finish by spraying hair all over with
Kerastase Double Force Hairspray
, $38.