Posted by Cinya Burton 12/13/12 at 04:15PM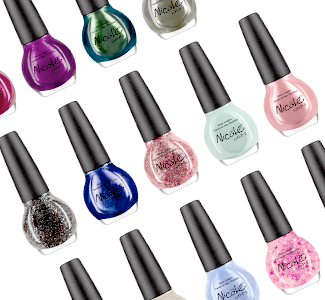 What would Phil Dunphy do? Apparently he would get a mani/pedi.

That's right Modern Family fans, everyone's favorite TV family is getting their own line of Nicole by OPI nail lacquers. Of course, the polish names are just as witty as the ABC sitcom itself. A few highlights? "Stand by your Manny," a periwinkle blue; "Baskin in Gloria" a sassy red-violet; and "What's the Mitch-uation?" a deep cobalt.

This is kind of an odd pairing for OPI; we love Modern Family but it's not exactly Gossip Girl. Even still, we're excited to see the brand branching out. In fact, we think New Girl, Revenge, or even Game of Thrones should be next on their list.

The Modern Family nail polish collection hits shelves in January, just as the show returns.