Posted by Total Beauty 09/18/12 at 01:57PM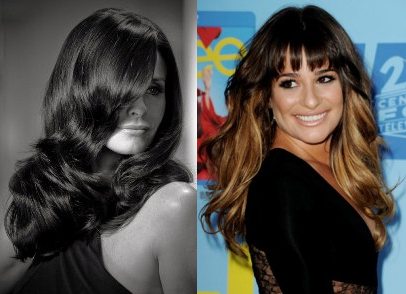 What do "Cougar Town" and "Glee" have in common (besides being two of the most addictive primetime comedies)?
Lead actresses from both shows have just signed to be new spokeswomen of two major beauty brands: Lea Michele for L'Oreal Paris and Courteney Cox for Pantene Expert.
Michele, who was formally the face of Dove, now joins the ranks of Jennifer Lopez, Beyonce, and Gwen Stefani and will appear in ads airing in early 2013.
As for Cox, she will front a campaign for Pantene's new Advanced+ Keratin Repair line of products designed for aging hair, launching next month.
Whose ads are you more excited to see: Cox or Michele's? Let us know in the comments below.