Posted by Total Beauty 09/19/12 at 03:52PM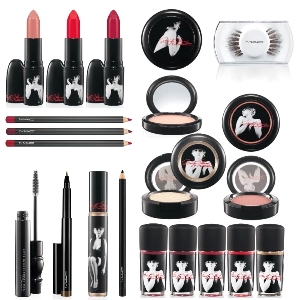 If you're in the market for a new signature lip hue, look no further than MAC.
Their newest collection, inspired by the sexiest woman in history, Marilyn Monroe, consists of 30 new products. Of those, five are gorgeous new lipstick shades: Deeply Adored, a matte scarlet; Love Goddess, a satiny pinkish-red; Pure Zen, a shimmery nude; Charmed I'm Sure, a deep matte red; and Scarlet Ibis, a bright orange-red.
And even if you aren't in the market for a new lipstick, the packaging, which displays the starlet herself, is just too pretty to pass up.
The Old Hollywood-inspired collection hits stores next Friday, September 27.