Posted by Sarah Carrillo 06/20/18 at 08:07PM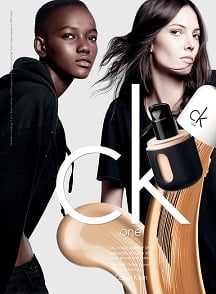 The ck one brand has always strived to be authentic, confident, and cool since it came on the radar in 1994. With iconic fragrances already under its belt, ck one is looking to connect with its fans again ... this time with its new color cosmetics line.
With "real beauty" in mind for its campaign, ck one color cosmetics use models ranging from Lara Stone to Herieth Paul to be the faces of the diverse range of products. The line will cover over 130 products but we'll have to wait until September 2012 before we can get our hands on them.