Posted by Total Beauty 02/23/12 at 02:47PM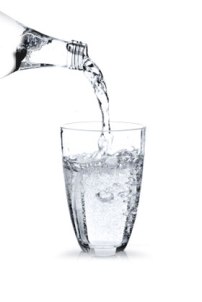 We've been told to chug water to stay healthy and beautiful, but now experts are saying we may be overdoing it. Dr. Timothy Noakes, Discovery Health professor of exercise and sport science at the University of Cape Town in South Africa and author of "Waterlogged: The Serious Problem of Overhydration in Endurance Sports," explains:
The sports drink industry has convinced athletes (and us) to down liquids throughout a workout, even if we're not thirsty, says Noakes. But this can lead to being over-hydrated, which in some cases can be fatal. The solution? Listen to your body, drink when you're thirsty, and stop when you're not thirsty. Easy, right?