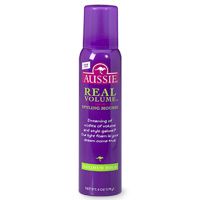 VOLUME:)

Thus stuff gives me so much volume that people ask me if i tease my hair everyday which i don't! Love it!<3

Review subject

This is nice. Works okay, but it does NOT go far. You have to fill your hand (sometimes twice) and put that through your hair. I would recommend Nexus hair mousse, it may be more expensive, but it goes a long way!

Absolutely wonderful

This mousse is absolutely amazing. My hair is does not get curly easily but with this product it took me 2 minutes to get a great style that lasts me the whole day. Its also a great product to put on and blow dry to style, it keeps your hair in place and frizz free. I definitely love this product and recommend this to everybody. If it can work on my thick long hair it can work on any bodys hair.
Back
to top