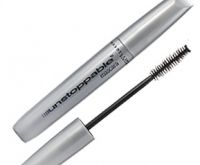 decent

not a show stopper. doesnt seem to dry, and the effect is middle of the road, i am wearing mascara look. not too clumpy with carefull application, nice brush. i did have some flaking.

Lovely lashes

This is inexpensive and works very well for me.

Absolutely no smudges

This is the best mascara for anyone who has problems with eye makeup smearing, smudging, or running. Due to having an extremely oily eye area, this has been near to impossible to find. After years of trying every available eye makeup, (from eyeliner to eyeshadow to mascara)that will not move from the spot on which I apply it, this is the winner.
Back
to top