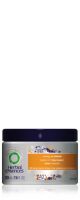 Herbal Essences Honey, I'm Strong Rinse Out Treatment
As low as
smells great

i simply adore the way this product smells. i did not like the packaging too much bc i dont like to get water into the actual product when im trying to shower, but, nonetheless I ended up emtying the actual product into another empty bottle that i had to keep the product from diluting. I like the way it softens and thickens my hair but not like other products or products that have keratin in them. It works great and i would repurchase if i could.

Wish I could find more.

So I was at my mothers house and decided to take a shower, I saw this sitting in there so I used it (hehe) I used this, after not having shampooed my hair for a few days, (my hair was very very dry and brittle because if the winter, and I needed to trim it which I couldn't bring myself to do) anyways, I have bleached, cut, dyed black brown honey and all colors, straightened, curled, blow dryer and...read more just about everything else to my hair that goes about to my lower back. Nothing works for very long for me. It ends up making the ends very dry and breaking off to the point I spend hundreds of dollars on conditioner each year. The best things I have found for myself, is definitely Aussie moist conditioner, neutrogenna triple moisture daily deep conditioner, and Moroccan argon oils from walmart. Bed head never works for me and neither does anything from sallys. I was so scared to use this because I used the shampoo and conditioner of this before and never liked it. Too sticky feeling. And weighed my hair down bad. This little jar of heaven was amazing. The way I used it was as a shampoo, I coated my hair with it and massaged it into my scalp, left it on for at least 25 minutes and then used my triple moisture conditioner, you can buy that at walmart. When I was done, I couldn't believe how transformed I felt. My hair was silky and shiny, light and bouncy. It felt moist but also very manageable. I usually have dry and stiff curly hair that never looks the same when it's air dryer because of how many layers I have. This made it straight with curls at the bottom, which I loved. The only issue I have with it, is that I have looked everywhere and can't find it. I looked in three walmarts, Kmart and target, walgreens and none of them had it. :( if you find it I would definitely say to try it. Just don't use it as a conditioner only. At least, if your hair is dry.

really wonderful

I only have used this one time. I could immediately feel the results. After styling my hair looks better, feels incredible, and is light and swingy. I will definately buy this again.
Back
to top