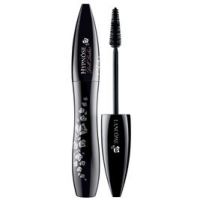 A Decent Mascara, Not Spectacular

I tend to return to Lancôme when I want a truly reliable mascara. Unfortunately, I haven't had great results with "Doll Lash." The Christmas-tree shaped brush is meant to catch and tint every single eyelash, ala Zoe Deschanel. I didn't find that it worked as well for me. It is a decent mascara, not great. Despite my use of Shu Uemura's and Sennna's eyelash curlers, I never found the "lift" n...read moreor curl this mascara is supposed to impart. I do like the fact that it is easy to reach every lash, but to no great effect. I'll take "Definicils" or one of the others any day over this mascara (but kudos to Lancôme for amazing mascaras!).

Huge Disappointment!

This Lancome Hypnose Doll Lashes Mascara is clumpy, hard to apply, and just terrible all around. I will stick to my Tarte Lights, Camera, Lashes.

Beautiful, buildable mascara

I am so surprised to see several bad reviews of this mascara. This is one of my absolute favorites. Lancome, overall makes wonderful mascaras. I continually return to Lancome after other disappointing mascara purchases. Lancome mascaras do not irritate my eyes, even when I wear contacts. The Doll Lash in particular is effective at building my lash volume, while maintaining a sleek, separated ...read morelook. I don't agree with other reviewers that it clumps. I am on my third tube of this now. As mascaras get older, they will all tend to clump if you do not replace them. Mascaras don't have the longest shelf life. What is extra special about the Doll Lash is its unique wand. It is tapered so that you can easily and precisely apply the mascara to both the inner and outer corner lashes. Being able to do this without making a huge mess creates such a nice lash look. Like all the Lancome mascaras, this is is expensive but it is at least as effective (I think much more so in many cases) than other mascaras in its price range. I will continue to purchase and recommend this go-to mascara.
Back
to top