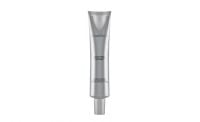 Smashbox Photo Finish Targeted Pore & Line Primer
As low as
so far, so good!

i started off using the classic smashbox primer "light" version and decided it wasn't quite enough for me. i have large-ish pores on my nose and some laugh lines around my eyes (what can i say, i like to smile!) so i decided to give this a try. this product definitely does more than the light version i was using before and doesn't feel heavier at all. my foundation (i've tried this with powder ...read moreand liquid) goes on flawlessly and refuses to budge throughout the day. and my pores and fine lines are very nearly invisible. i am very impressed with this and would buy it again even though it's somewhat pricey for the size (you really don't need very much though!).

Good, but not worth the price

Although, this primer is good, it didn't meet my expectations. I have rather large pores and visible acne scars. The sales rep at Sephora recommended this primer because of it's intense concentration. I tried it on my wrist as she tested it out there and although it worked great on the lines around my wrist, that's not exactly what I was going to be purchasing for. It does hide the pores a little ...read morebit, but I find that even with foundation and concealer on, it doesn't look any difference than the other primers Smashbox already carries. I've tried the light and the regular one. I like the Light one because I have oily skin and it feels great and works very well. I go back and forth on this product. I don't really like it and don't really want to use it but I did spend over $30 for it, so I try to use it when I can, but truth be told, I really feel like I'm forcing myself to use it because of the price. The formula is very thick (in my opinion) and when applied to my face, it doesn't seem to want to go on smoothly either. Maybe it was just the actual one I got, but I don't think it does anything "more" than the other regular primers.
Back
to top