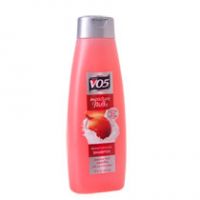 ick

for $0.89 I can't complain I guess, I bought this in a pinch, thinking it smelled really good but honestly I think I made an awful mistake and should have sticked to the VO5 I knew and loved because this left my hair so tangled and dry it's unbelievable.

smells great

i used this shampoo several times and i remember really loving the scent! it lingered in my hair even after my shower. these shampoos come in so many delicious scents. and it did help with my dry damaged hair.

My husband's fave

This is actually a shampoo that my husband uses. I am not supposed to, sulfates really hurt my hair, as well as the color in it. I used it anyway, followed by a very good conditioner. I love this stuff! Smells good, rinses well.
Back
to top