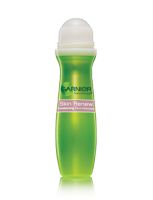 So Pleasantly Surprised!!

I didn't think of trying this product given its average reviews and given the fact that the eye roller is average at best imo. However, I happened to see it on clearance at a discount store and figured I'd give it a try. I didn't expect to like it or feel much of anything. That same day I purchased a pricey tinted moisturizer. Using both together, I assumed my radiant glow was from the tinted moi...read moresturizer. I was wrong!!!! I now realize that this product makes my skin glow and the serum inside it makes my skin soooo soft. Needless to the tinted moisturizer is going back to Sephora and I'm going to stock up on this since they appear to be discontinuing it.

Fun to use, harder to see results?

I used this awhile ago as something to switch up my routine. Honestly though, unless they've changed the formula or something I probably wouldn't purchase it again. Putting it on was fun but I had to massage it into my skin afterwards, and then I almost had to let my face dry before doing anything else. so it was a bit strange. The applicator is a good idea, but having to followup after the applicator as much as I did isn't something I enjoyed.

Not bad, not great

This thing is a good idea and all the brush thing I love, but the product isn't the best. The scrubber design is amazing and easy to use, decent exfoliation. It cleans all my makeup off. However my face feels very dry after using it, it almost burns a little.
Back
to top