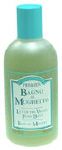 Perlier Lily of the Valley Bath & Shower Gel
As low as
perlier lily of the vally bath & shower gel

I Purchase perlier lily of vally bath & shower gel because i have used perlier product before ,i have used just about everything they makes, perlier makes very good procducts , when you use their procduct they make your skin feel so soft and you smell so good, their scent stay until you wash it off, their procducts are of top quality, i have not used any of their procducts that i did not like, when you try perlier procducts you will love them. thank you D. Williams

Another bang for the buck!

I purchased this product for family usage because its a Perlier product, and because of the large size. I also purchased Perlier Lily of the Valley Bath. Not only are these two products excellent and nicely scented, but a 1/2 capful for bath goes a very long way. My family loves it! So far, I strictly use Perlier Honey Cream Bath for myself because I'm so in love with the product. I'd be "c...read moreheating" if I switched to Lavendar Foam Bath. But, because my family truly likes Perlier Lavendar Foam Bath, I'm rating this a 10.
Back
to top