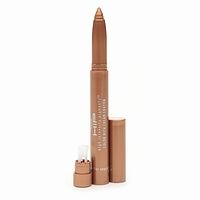 The Best!!!

This is one of the best in the drug store lines. It is on par with MAC Shade sticks because MAC and L'Oreal are owned by the same parent company. Essentially the same product. Use this Cream Crayon as a base and use your loose HIP Pigments Powders (or MAC Pigment Powders) over it for a very intense effect. Use it alone and blend before it sets and you will love the effects. Lasts all day too. You can't go wrong if you like this type of product.

Best Eyeliner ever

If you're looking for the perfect eyeliner, get this product in a dark shade and use it as an eyeliner. It goes on incredibly smooth, there is no rubbing it on or softening it up. Its perfect

Love it

Its the only pencil eyeliner i wear. it lasts all day.
Back
to top